Our North Fort Myers Tax & Accounting Services
At Feinstein Tax and Accounting, we provide North Fort Myers with bookkeeping, tax consultation, preparation, and notary services. We believe in taking a personalized approach, offering our clients attentive service and customized services tailored to your specific needs and circumstances. When you choose to work with our Fort Myers tax and accounting firm, you can rest assured that you'll receive unbeatable service from a professional team who has more than three decades of experience.
We offer comprehensive bookkeeping services for both small and large businesses. Whether you own a sole proprietorship or a large corporation, Feinstein Tax and Accounting can provide you with expert bookkeeping services. We handle everything from accounts payable and receivable to bookkeeping clean-up, bank and credit card reconciliation, and more. We customize our services to fit your exact needs, so whether you only require one or two of our services, or you'd like us to handle all of your record-keeping, we have you covered.
Our personal tax preparation services are designed for those with simple or complex taxes. We can help you understand which deductions you're eligible for, which expenses you can claim, and more. We'll handle your state and federal tax filings from start to finish and answer all of your questions along the way. We understand during tax season, it can be difficult to find a tax preparer who will take the time to provide attentive service, but that's exactly what you get when you work with Feinstein Tax and Accounting.
Corporate Tax Preparation Services
As a business owner, it's essential that your taxes are filed properly. However, it can be difficult to keep up with changes in tax laws and policies. That's where our North Fort Myers tax preparation services come in. We continuously stay up-to-date on any and all changes to ensure that not only are your taxes compliant but also that you get the maximum number of deductions.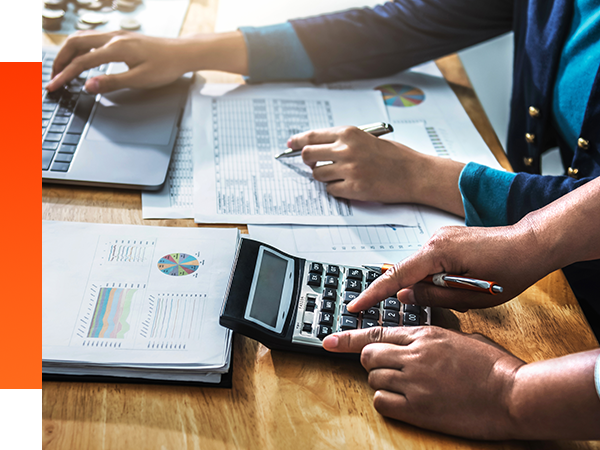 When you're in need of notary services, we do that too! Whether you require a notary for a medical document, business agreement, real estate document, bill of sale, will, or any other document, we have you covered. When you choose Feinstein Tax and Accounting for your notary services, you'll receive the same great personalized service as you do for your bookkeeping and tax preparation services.
Schedule Your Consultation Today
At Feinstein Tax and Accounting, we offer a range of financial services to North Fort Myers. From bookkeeping and personal tax preparation to corporate tax preparation and notary services, we can provide you with all of the tax and accounting services you need for you and your business.
At Feinstein Tax and Accounting, we take immense pride in providing our clients with personalized, attentive services. We take the time to get to know each one of our clients so that we can provide you with the customized service you deserve. If you're looking for a Fort Myers tax and accounting firm with employees who truly care, schedule a consultation with Feinstein Tax and Accounting today.